How about a derelict cottage? A cottage that I
more do-able option for many people who don't
have the money but do have the time to wait it out.
Makes me think a little. Hmmm, I could hold
onto the land and cottage until I had enough
money to repair it.
It would be so wonderful to bring back an
old cottage that would have been forgotten
and eventually returned to dirt. I would try
to keep it as original as possible with a few
modern conveniences.
and this sweet fixer-upper has .47 acres with
Nice amount of land and nice views! Could
be a dream home one day! :)
Or.....
How about a cottage that needs less work
but is more expensive?
If you have been reading my blog you know
that I am so in love with this cottage. I have
been dreaming about it since the first time I
saw it. It is much more expensive but is truly
what dreams (at-least for me) are made of.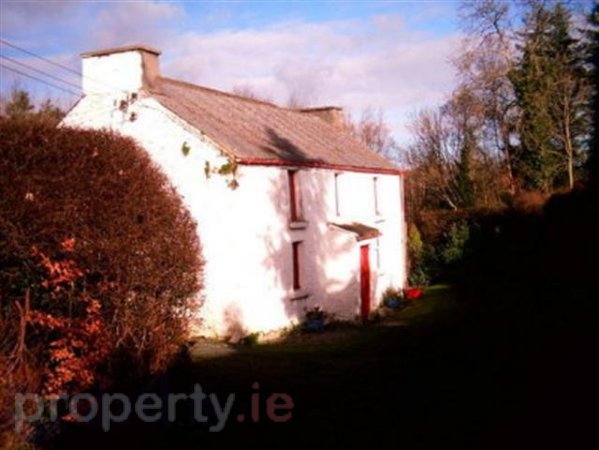 As long as we are dreaming... and you know
how I love to dream about cottages... I would
have to say that If I had the money I would choose
option number 2! It makes my heart skip a beat!
It is my dream cottage and location all wrapped
up in a pretty red and white package!
But....house number 1 has loads of potential.
If I had 30k and needed the time to save for repairs,
I probably would consider it as a good option for a
future fixer-upper.
Thanks for dreaming with me!
x~kimme
Thank you property.ie for allowing me to
use your link